A 30-Year Run for the Parallel Key Line
Dec 04, 2014
Article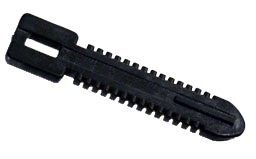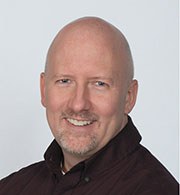 Think back to 1984. Ronald Reagan was the president of the United States. The first Apple Macintosh goes on sale. Michael Jackson's album Thriller sells over 37 million copies, and the Soviet Union boycotts the summer Olympic Games in Los Angeles. This is also the year that Datakey introduced the parallel key family.
With the recent announcement of the End-of-Life of the parallel key series, it seems fitting to look back and highlight the history and applications for this product line that has spanned three decades. The first parallel key produced was called the 16K Processor Key. A panel-mount receptacle, called the KEYCEPTACLE® Access Device was also introduced in 1984. While the 16 Kbit capacity of the 16K Processor Key seems tiny compared to the gigabytes of capacity offered with today's RUGGEDrive™ line, it was actually promoted as a high capacity device, "enabling users to store control parameters for lengthy and complex processes which require a large data storage capacity." 1985 saw the introduction of an even larger capacity parallel key that offered 64 Kbits of non-volatile EEPROM memory. The company also began marketing a lower-cost board-mounted key receptacle that year. The model number of this receptacle (still used today), KC16/64PCB, identifies the first two keys it was used with.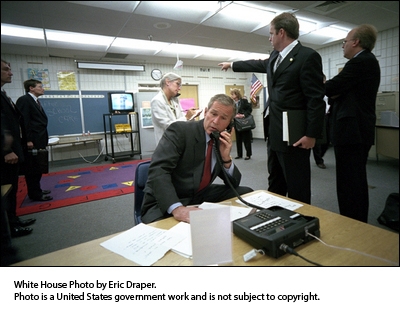 Probably the most notable of the parallel key products was the KSD-64A key. In 1986, Datakey secured a contract with the US government's National Security Agency (NSA) to supply components (including the KSD-64A key) for a new secure telephone called the STU-III. The STU-III phone was manufactured by three companies: Motorola, AT&T and RCA. The phone allowed for classified/top secret voice communications to take place over normal telephone lines. The KSD-64A key was used as a Crypto Ignition Key (CIK), and it enabled the secure mode of the phones. The STU-III phones were used by US government agencies, including the Office of the President. The STU-III was used by Presidents Reagan, Bush, Clinton, Bush and Obama. The phone was retired at the end of 2009. The picture to the left shows President George W. Bush on September 11th 2001 talking on a Motorola STU-III phone from Booker Elementary School in Sarasota, Florida. The KSD-64A key can be seen (with key tag) inserted into the right side of the phone. There were over one million KSD-64A keys produced.
Other interesting applications for Datakey parallel keys included an aircraft engine monitoring system, where the key logged engine data, and a fleet management system, where the key was used to upload trip plans and log trip data. In all of these applications, long-term product availability was a key consideration (pardon the pun). With a product life that spanned parts of four decades – the 1980's, 1990's, 2000's and 2010's, the Datakey parallel key series demonstrates ATEK Access Technologies' commitment to long-term product availability.
Paul Plitzuweit
Senior Product Manager - Datakey, ATEK Access Technologies, LLC