Custom Solutions

Innovative thinking for unique applications.

Some portable memory applications can't be addressed with an off-the-shelf product. Our design team will provide a free, no-obligation consultation to discuss your requirements and determine the best solution for your application.
Despite having well over 100 standard products, we realize that every application is unique, and we might not have the perfect solution for every need. If that describes your situation, please contact us so we can review your requirements. We may be able to identify one of standard products that will meet your needs, or perhaps we can modify one of our standard products to meet your objectives. This list below outlines some of the customizations we can make to our standard products.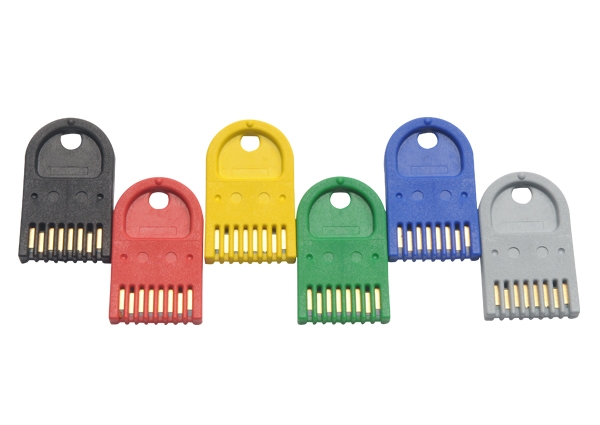 Custom Colors
All of our portable memory products come in a default color—black for most products. Our keys and SlimLine™ tokens are offered in six "standard" colors: Black, Red, Yellow, Green, Blue and Gray. For more information on our standard colors, please see this FAQ article.
What if our blue isn't your company's corporate blue? No problem! We can color-match our plastic to a Pantone color, federal standard color or physical sample.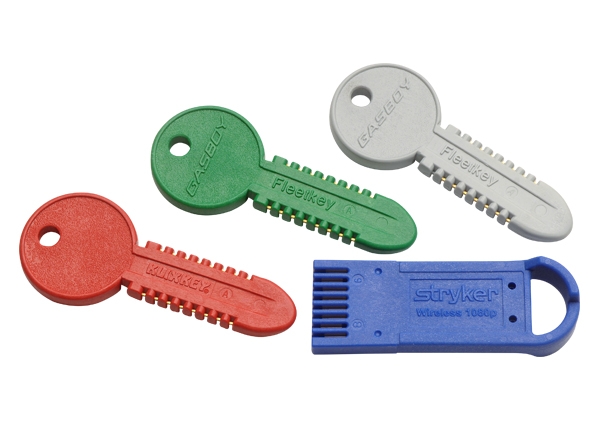 Custom Logos
Most of our standard products come with a Datakey logo molded into the memory key/token. Should you wish to have your company's logo molded right into the memory device we can make that happen. If you are interested in seeing what your logo would look like on one of our keys or tokens, send us your logo and we will email you a life-like image of what the product would look like.
Some customers have even opted to modify the shape of the key or token, giving it a completely customized look.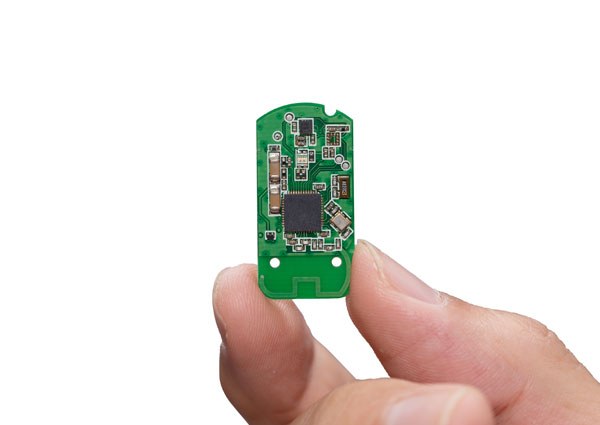 Custom Memory/Electronics
One of the key values our products deliver is long-term availability. Our standard products utilize industry-standard non-volatile memory ICs that have a track record of excellent long-term availability. We realize that there are a host of new memory technologies on the market today, and if one of these meets your needs far better than one of our standard products we would be happy to look at a custom solution using the memory device of your choice. We do encourage our customers to use one of our existing form factors if at all possible (to keep down development costs/NRE charges).

Sometimes our customers don't want a different memory IC in one of our rugged, portable form factors. Sometimes they want a microcontroller or ASIC. If this describes your situation, please contact us so we can review your requirements.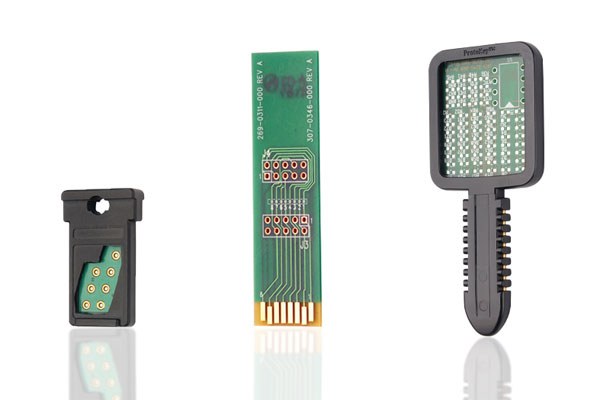 Prototyping Equipment
One of the advantages of leveraging our existing form factors is that you may be able to prototype your design before making a commitment to proceed with the development. We offer prototyping equipment for our Key, SlimLine™ Token, Plug and Bar form factors. Contact us for pricing information on these products.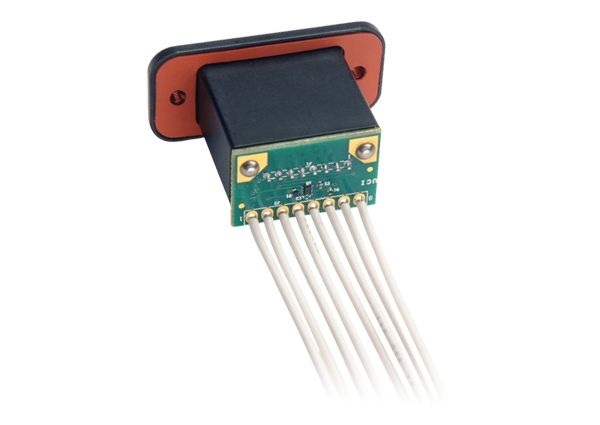 Customized Receptacles
Our panel-mount SlimLine™ receptacles come with a standard 0.100" pitch 10-pin header. This is a great general purpose connector that allows OEMs to use standard 10-conductor ribbon cables. We offer alternative connectors as well, but if you require a specific connector for your application, we can produce a custom PCB for the back of the receptacle for a modest NRE fee. Customers have also asked for custom circuitry, like line drivers to be used for longer cable runs. Just let us know what your requirements are.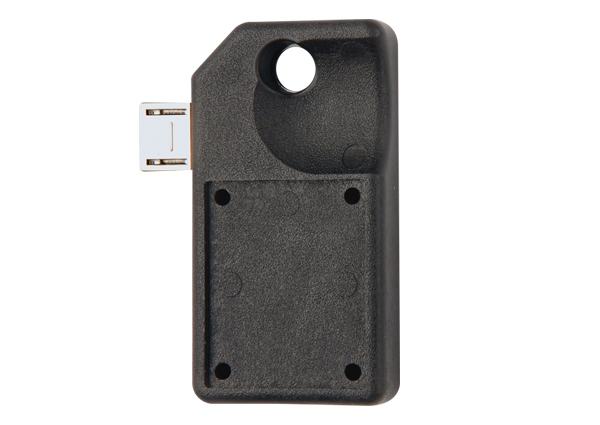 Full Custom
Despite all of the above customization options, you may have an application that demands something special. If that's the case, we want to hear from you. Contact us so we can review your application and requirements.