EEPROM on a Stick
Sep 09, 2022
Article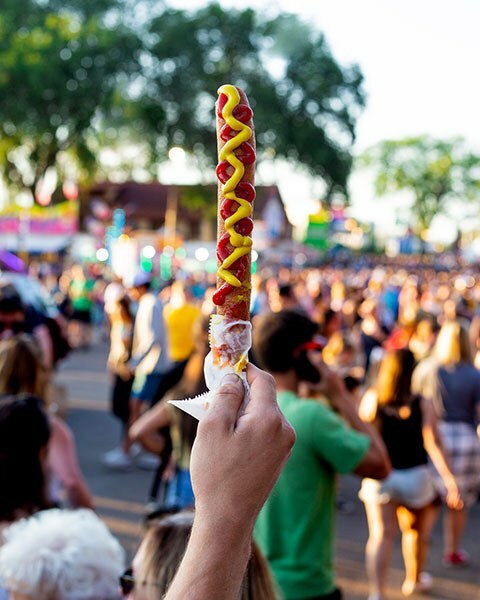 Late summer to early fall is state fair time in the United States. Here in Minnesota, we have one of the largest state fairs in the country, with an average daily attendance of over 175,000 people and a total attendance over 2 million people. "The Great Minnesota Get Together," as it's called today, dates back to 1854, before Minnesota even became a state. At the 1901 Minnesota State Fair, then US Vice President Teddy Roosevelt delivered his famous "Speak Softly and Carry a Big Stick" speech. I suspect Mr. Roosevelt had no idea of the apparent prophetic nature of his "Big Stick" comment. For decades, one of the most well known freebies at the Minnesota State Fair has been the yardstick—literally a big stick. But it's another type of stick that is really the favorite of most state fair attendees today. It's not the stick itself that people crave, but rather what comes on the stick—food, often covered in batter and deep fried.
Sticking with the "on a stick" theme (pardon the pun), I have often pondered various ways to describe Datakey Serial Memory products, especially our SlimLine™ and extended length SlimLine memory tokens, with the latter being pictured below.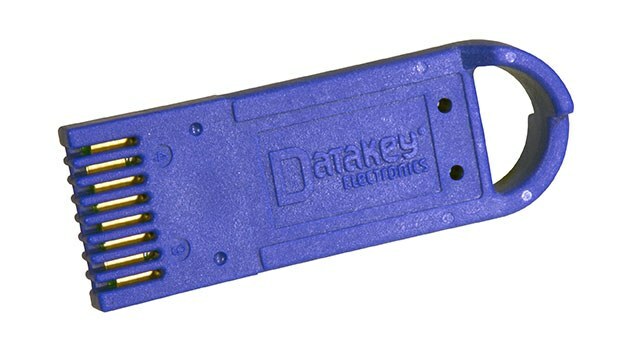 One day, as I was thinking about the Minnesota State Fair and all the wonderful foods that come on a stick, it hit me: EEPROM on a Stick! Now, our Datakey memory tokens don't feature an EEPROM IC on the end of a wooden dowel, but I can see them being described as an "EEPROM on a stick", or perhaps they would be better described as an "EEPROM stick". More generically, they could be called a memory stick, but most people know that term from the Sony Memory Stick that competed with CompactFlash and SmartMedia cards in the early days of flash memory cards.
Those familiar with non-volatile memory know that EEPROM ICs are available in some pretty small packages, with common packages being SOIC-8, TSSOP-8 and DFN-8 (see image below), not to mention the much smaller chip scale packages (not shown).



With ICs being so small, why would someone want that memory to have a relatively long, stick-like, handle? If you look at the Datakey extended length SlimLine token memory token form factor (see image below), you can see that the length of the memory token exceeds two inches (over 5 cm). While there may be many reasons that our customers might choose this form factor over smaller available options, one of the most common reasons is ergonomics.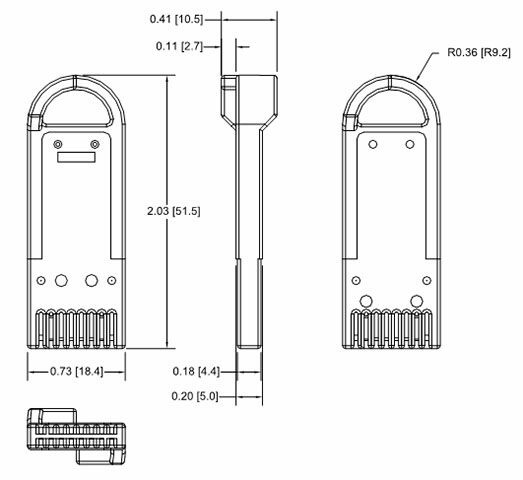 Datakey memory tokens are often used in harsh/challenging environments from the battlefield to the farm field, from the factory control room to the surgical operating room. In many of these applications, small size is not only not required, it would actually be detrimental. Can you picture inserting and removing a microSD card while wearing protective gloves? The same operation using an extended length SlimLine memory token can easily be performed while wearing the bulkiest of gloves.
While most state fair foods that come on a stick can't really be customized (no special orders, please), that's not the case with the Datakey "EEPROM on a stick". In fact, here are some choices the design engineer has when selecting a Datakey memory token:
Memory Technology
Choose from EEPROM, NOR flash or NAND flash.
Serial Interface
Choose from Microwire, I2C, SPI, USB or SD.
Memory Capacity
Standard capacity options start at 1 kilobit and range up to 64 gigabytes.
Colors
Choose from six standard colors (black, red, yellow, green, blue or gray) or choose your own custom color.
Security/Encryption
We offer memory tokens featuring Microchip's CryptoAuthentication™ ICs.
Logo
Standard tokens feature the Datakey logo, but many customers choose to use their own logo.
Customization Options
Customize your memory token with custom laser-marking (like a serial number), custom labels, pre-programming and more.
If you have an embedded electronics application in need of an "EEPROM on a stick", please contact us. Unlike the state fair, that is here for only a handful of days each year, we are here to help you with your portable memory needs year round.

Paul Plitzuweit
Senior Product Manager, Datakey
ATEK Access Technologies, LLC