RUGGEDrive Torture Test Video
Dec 21, 2016
Article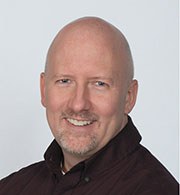 Do you remember the old Timex watch commercials where they would say, "Timex. It takes a licking and keeps on ticking."? I remember one of these commercials where they placed the watch down on the road and drove over it with a vehicle. The company wasn't suggesting that having their product run over by a truck would be a common occurrence. What they were demonstrating was that if their product is rugged enough to survive that, it will likely hold up to whatever abuse it would likely be subjected to.
UK-based Datakey distributor, Nexus, put a Datakey memory token to a similar test. They ran over a UFX RUGGEDrive memory token with a series of construction and military vehicles. The UFX RUGGEDrive product provides USB flash drive functionality in a more secure and robust form factor than regular consumer flash drives. They also ran over some of these consumer memory products.
So how did the RUGGEDrive product fare? Did it live up to its namesake? Have a look:
What makes the RUGGEDrive memory token so much tougher than traditional USB flash drives and SD cards? Three factors differentiate the RUGGEDrive token's design from consumer flash drives and SD cards:
Design
When looking at SD cards and MicroSD cards, it is clear that small size and low cost were chosen over ruggedness. For applications like consumer digital cameras and smartphones, this makes sense. For USB flash drives, low cost is a driving influence that is seen with its "clamshell" housing design. The video shows how this case breaks easily under pressure. The RUGGEDrive token is designed to be rugged over being small. Instead of using the cheapest construction, it is made using high-strength, robust materials.
Materials
Unlike the "clamshell" construction used by SD cards and USB flash drives, RUGGEDrive tokens utilize solid over-molded construction using engineered thermoplastics. Unlike the SD card and flash drive, there is no air gap to crush. Additionally, with cost not being the number one consideration, high-end composite materials are used to provide superior strength and protection for the encapsulated electronic components.
Connector
The USB connector used on USB flash drives was not designed with harsh environment applications in mind. The SlimLine contact system used on the RUGGEDrive tokens has been proven rugged and reliable for over 25 years. In addition to being physically more rugged, this contact system has other advantages over the common USB connector, including a higher cycle life and redundant contacts, so you can't insert a RUGGEDrive token in upside down, like you can with both flash drives and SD cards.
If your embedded design calls for a removable memory solution such as an SD card or USB flash drive, but could benefit from a more robust and secure solution, consider evaluating a RUGGEDrive solution.
Paul Plitzuweit
Senior Product Manager - Datakey, ATEK Access Technologies, LLC