UFX PC Adapter with USB Cable
UFX PC Adapters provide a convenient way to read data from or write data to UFX RUGGEDrive™ memory tokens using a PC. The small adapter plugs into USB type A ports. The USB cable moves the body of the adapter away from the USB connector, so it does not block any adjoining ports. When a UFX token is inserted, it appears to the computer as a USB Mass Storage device (i.e. a USB flash drive). No special drivers should be needed for operating systems that support the USB Mass Storage Class.
Because the UFX memory token already has a USB 2.0 Hi-Speed interface, the UFX PC Adapter simply needs to convert the physical interface from the SlimLine™ contact system of the UFX memory token to the common USB type A plug. The adapter contains no active electronics.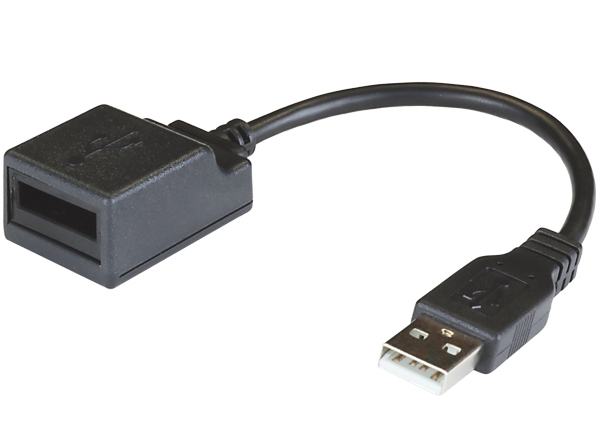 UFX PC Adapter with USB Cable
Part Number

607-0086-000A

Development Kit Part No.

See UFX Development Kits

PC Interface

USB 2.0 Hi-Speed

Power

5.0 V, supplied by USB

Throughput

See UFX token for throughput

Receptacle Contact Life

50,000 cycles min. 1,500 for USB connector

Operating Temperature

0 ˚C to +85 ˚C

Storage Temperature

-40 ˚C to +100 ˚ C

Used With

UFX RUGGEDrive memory tokens

Supported Operating Systems

Those supporting the USB Mass Storage Class

Included Accessories

NA

Compliance

RoHS Complaint